Operations
---
Univet is housed in a purpose built facility in Cavan, Ireland with dedicated environmentally controlled and continuously monitored suites.  Each of these suites are specifically designed for the manufacture, blending, filling, packing and storage of oral solutions, suspensions, powders and premixes, nutritional supplements, intramammaries and parenterals.
Our products are designed for use in a range of conditions for all your farming livestock from cattle, dogs, sheep, goats, pigs, hens, horses, buffalo and even camels! All of these products are manufactured in our dedicated, licenced facility in the heart Ireland.
This facility is licensed by the Irish Health Products Regulatory Authority (HPRA) and operates under Good Manufacturing Practice guidelines.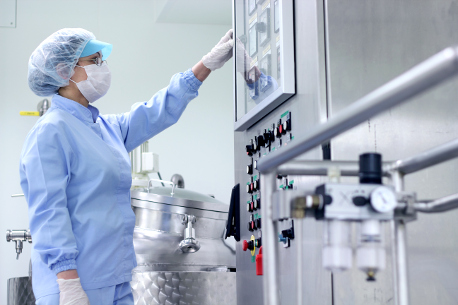 Univet Operations