Univet delivers outsourced manufacturing services to numerous world leading pharmaceutical corporations. Our world-class manufacturing facility and production capabilities, combined with the expertise of our highly trained staff, enable the manufacture, packaging and final delivery of veterinary medicines of the highest standard.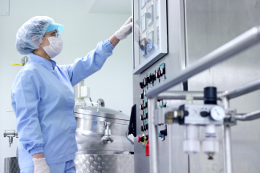 Guidance, Support, Experience, Quality
Univet have extensive knowledge and provide outsourced manufacture of oral powders and premixes, sterile parenterals and intramammaries, antheleminitics and nutritional supplements for a diverse portfolio of national and international customers.  We have experience in the manufacture of many different product types for a variety of species be it either farming livestock or family pets.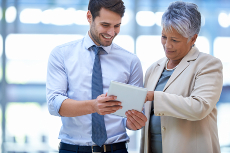 Univet's guarantee as your manufacturer
Univet has developed unique manufacturing expertise and skills as a result of the many decades we have researched, developed, manufactured and successfully marketed our vast range of veterinary medicines. Our existing clients benefit from knowledge transfer throughout the outsourcing process alongside our absolute commitment to provide advice on appropriate resource allocation and cost saving solutions.  We pledge to engage every interested party, new client and long term customer in the same equal open and forthright manner and promise our continued commitment to assure effective management of your business needs.
Some great reasons to use our manufacturing facility: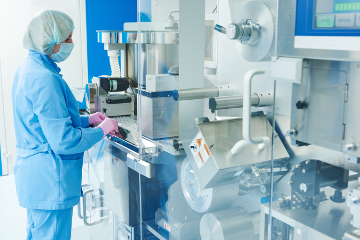 Licensed by Health Products Regulatory Authority (HPRA)
Latest technology including state of the art clean room suites for production of sterile parenterals and intramammary products
Operate under Pharmaceutical GMP Regulations
Highly skilled experienced workforce
Easy logistical access to Irish ports and the rest of Europe
Bord Bia (Irish Food Board) approved
If you would like to learn more about Univets' Operations
Contract Manufacturing