Univet – the Cavan-based pharmaceutical firm specialising in veterinary medicinal products for over 30 years, has moved to reassure dairy farmers about the availability of mastitis treatment products. The supply shortage of some mastitis treatment products has resulted due to a combination of strict compliance testing procedures and difficulty in obtaining raw materials.
Of late, there have been concerns expressed in the political field about the licencing of some other treatments manufactured outside of Ireland and the difficulty of obtaining a number of lactating cow intramammary products.
There is no shortage of intramammary treatments and there hasn't been a shortage.
Increased capacity by Univet
When the news about potential shortages came through in January 2020, Univet responded by increasing both capacity and production, to ensure that every farmer in Ireland could have access to suitable mastitis treatment products, if needed.
The company's products have been available in Ireland for almost 20 years, and the company has moved to ensure there will be no shortage of its product in order to meet the increased market demand.
Animal health and welfare is Univet's area of expertise, and they take that responsibility very seriously. 

According to a source in Univet, as soon as the news broke, the Cavan-based company started preparations. A spokesperson for the company stated: "We easily have the capacity to supply the entire Irish market with our products manufactured and registered here in Ireland.
Farmers can be reassured that Univet is more than capable of meeting any void in the market.
Univet supplies over ten million mastitis tubes worldwide annually and easily have the capacity to meet the demand of the Irish market for mastitis treatments.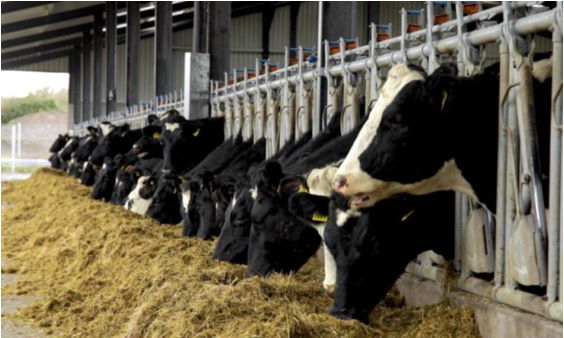 Mastitis

Mastitis is caused due to inflammation of the cow's udder, on one, or up to all four quarters. It is an infection that can be caused by a combination of pathogenic bacteria. Mastitis negatively affects both the health and productivity of the cow and results in reduced profitability for the farmer. Mastitis, predominantly prevalent in the spring, can be treated with broad-spectrum antibiotics, such as those produced by Univet.
Univet prides itself in ensuring the continuous availability of mastitis treatment products for Irish farmers, to ensure the health and welfare of animals on farms.
Univet manufactures in Ireland, employs locally and is ready to meet the demands of clients, customers, vets and farmers alike.